What To Grow Now - April
PEAS
Planting peas from seed will give you seedlings anytime between 7 to 21 days in April. The warmer it is this month, the faster they will germinate.
Pea seeds don't require very much space between each other, about six inches will give each plant enough room to fully mature and produce an edible yield. Plant the seeds about half inch to an inch under the soil and then cover with another half inch or so of soil. Pat down the soil and keep moist until sprouts appear.
LETTUCES
Including spinach, kale, butterhead, arugula, romaine, cabbage, and many more varieties. Lettuces are extremely fast to germinate and don't mind the cooler temperatures that zone 7 often sees toward the beginning of the month. Lettuce seeds can be densely sown and harvested early to encourage regrowth throughout the growing season.
Lettuce seeds can be sown directly on the soil and raked in. You may also want to add a thin layer of soil or light mulch on top of the seeds to keep them from washing away in heavy rain.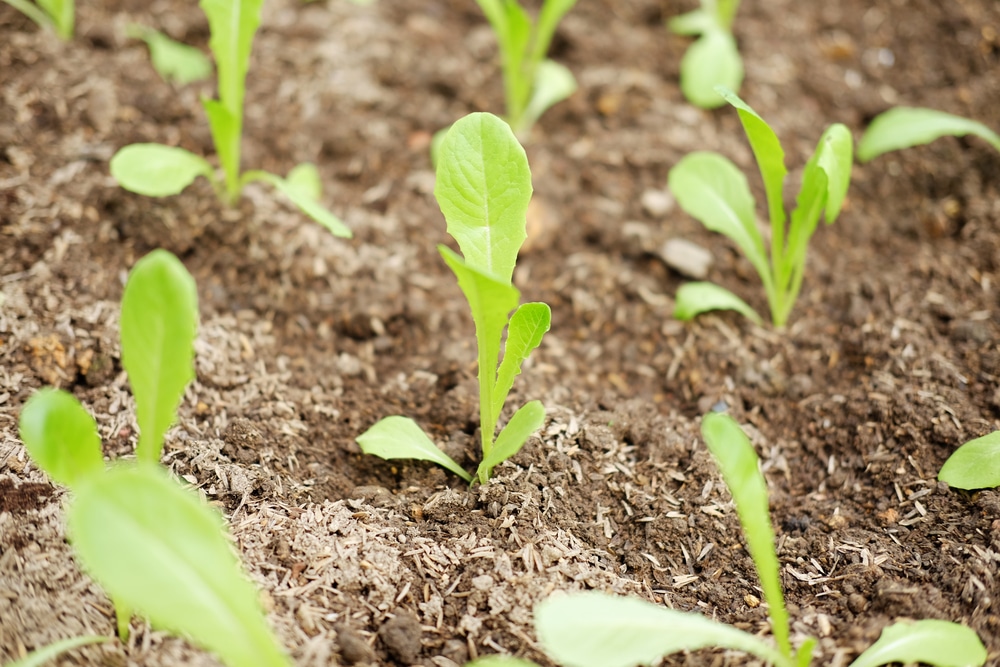 CILANTRO (CORIANDER)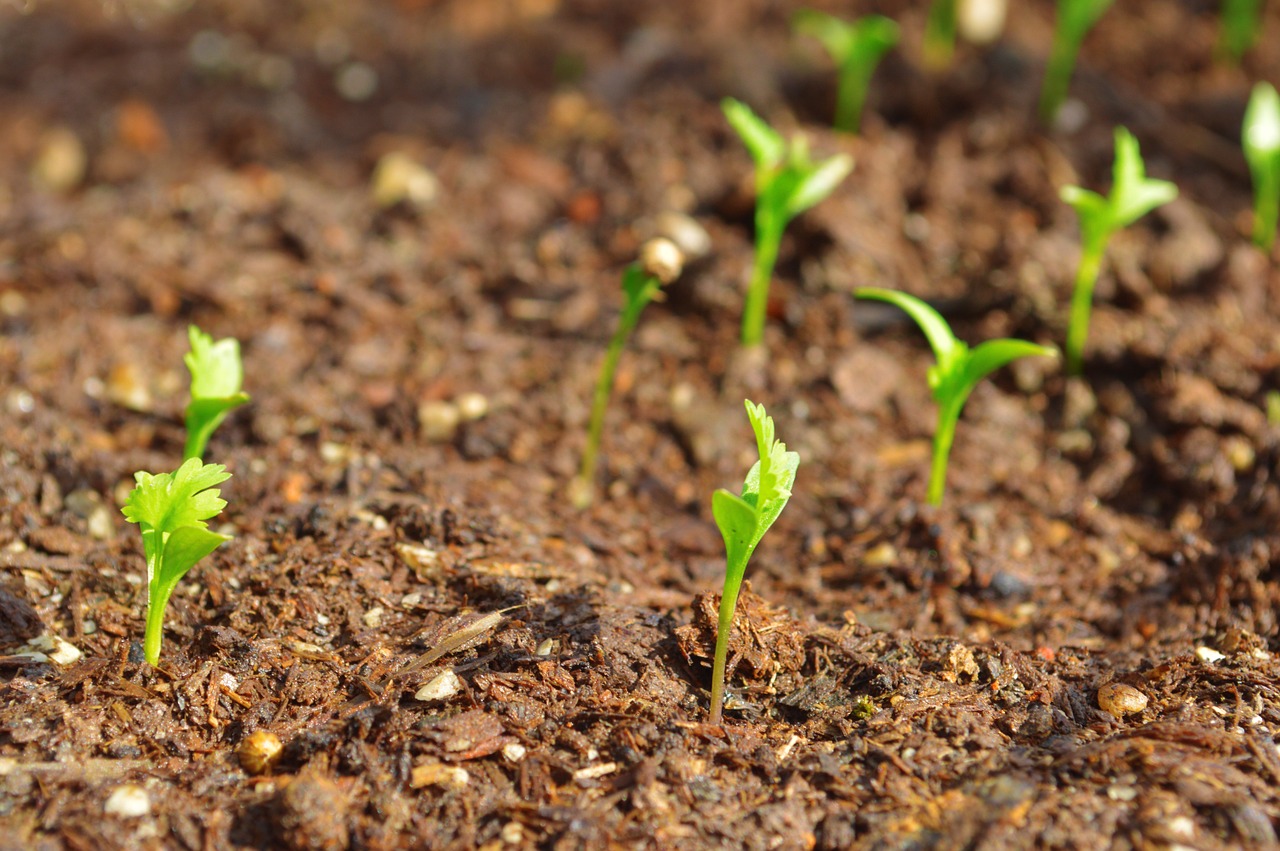 Another excellent cooler season crop to start in your garden today is cilantro, also known as coriander. Plant your seeds on top of raked soil and cover with a thin layer of soil or light mulch. Keep seeds moist for the first 7 to 10 days until sprouts appear.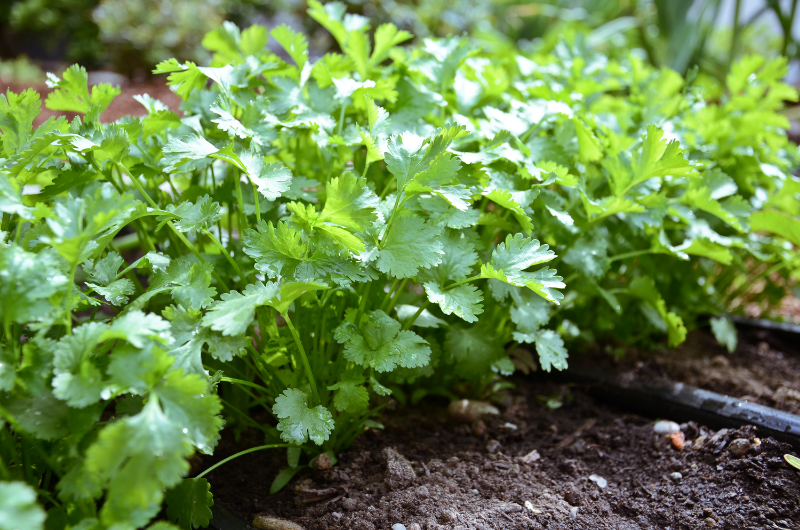 You can harvest cilantro after the plants reach about 6 inches tall and they will continue to grow back throughout the growing season.
Another great reason to grow cilantro are the flowers. Toward the end of cilantro's growing cycle, the plant will begin flowering. These small white flowers are a nice addition to the garden and add further interest for garden helpers such as bees and butterflies. 
One final note about coriander (cilantro) is the ability to harvest the seeds! After the plant is finished flowering, be on the lookout for seed heads that form in place of the flowers. These seeds can be harvested and saved for future years. Or, you can allow the seeds to fall to the ground to encourage self seeding.
HAPPY GROWING
Whatever you choose to grow this month, enjoy connecting to nature and taking a break from the hustle and bustle of everyday life. Be sure to take in the sounds of birds and squirrels and other wildlife around you.
There are many other vegetables and herbs you can start in April but I hope you enjoyed learning about these very easy to grow, high performing options for your garden.
Lastly, be sure to check out our
currently available seeds
 for more ideas on what to grow in your garden. Also, for optimum gardening success and enjoyment, take a look at our 
gardening tools
for sale.
Happy Growing,
Robin, The Gardener
---